DECLUTTER YOUR LIFE
Junk Removal in West Allis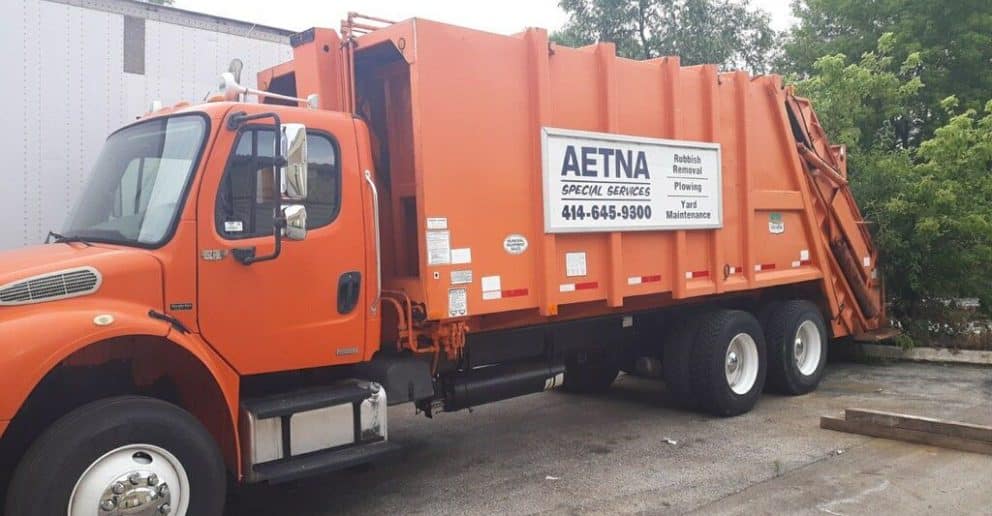 Cleaning Up Junk in West Allis Has Never Been Easier
If you find yourself in need of junk removal in West Allis, look no further than Aetna Moving & Storage. We specialize in providing affordable junk removal and decluttering services, catering to both residents and businesses not only in West Allis, but also throughout the Milwaukee, Racine, and Kenosha surrounding areas.
Whether your decluttering project involves clearing out your home, business space, or a rental unit, rest assured that no task is too big or too small for our team to handle. Our professionals are not only well-trained but also courteous, dedicated, and genuinely concerned about the well-being of your belongings.
What sets us apart is our commitment to efficiency. Our trucks are equipped with compactors, allowing us to maximize the space for your rubbish and get every project completed swiftly and effectively. Moreover, we are fully insured and stand behind our work with a satisfaction guarantee! It's no wonder we are the number-one company for junk removal in West Allis!
Post Eviction Trash Removal

Interior or Exterior Complete Clean-Out

Furniture & Mattress Hauling
Get Started
Why choose Aetna for your junk removal in West Allis needs?
At Aetna Moving & Storage, we take pride in serving our West Allis neighbors, and our pricing reflects our dedication to affordability and reliability. With over six decades of experience, we have mastered the art of efficient space clearing, from demolition debris to yard waste, post-eviction cleanouts, home downsizing, and more! Our experts are here to provide you with top-notch service for your junk removal in West Allis, so you can enjoy a clutter-free space in no time! Don't wait! Contact us today to get started!
What We Don't Move
Asbestos
Hazardous material, including junk with mold or chemical spills
Ammunition and firearms
Most liquids