Junk Removal in Milwaukee Company
Junk Removal in Milwaukee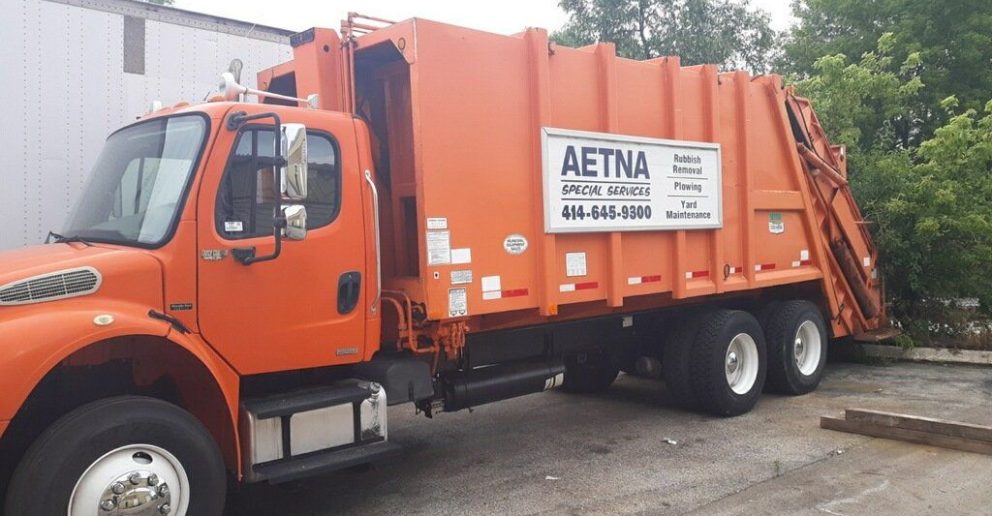 Cleaning Up Junk in Milwaukee Has Never Been Easier
Are you in need of a company that can handle junk removal in Milwaukee? Aetna Moving and Storage are the leaders in the area and offer affordable junk removal and decluttering services for not only residents but businesses in the Milwaukee, Racine, and Kenosha county areas!
It makes no difference whether you're clearing out the home you live in, moving out of a business, or clearing a rental unit. At Aetna Moving and Storage there is no such thing as a job that's too big, or too small for us to handle.
We offer a team of professionals that are well-trained, extremely courteous, engagingly dedicated, and concerned professionals that care about all of your belongings as if they were their own.
One of the most important things that set us apart from the rest of the competition is that our trucks also have compactors! So we have the ability to set more of your removed items into our trucks.
We promise to get each and every project done with quickness and efficiency so that you can get back to your day to day schedule. Our crews come fully insured and we guarantee our customer satisfaction!
Post Eviction Trash Removal

Interior or Exterior Complete Clean-Out

Furniture & Mattress Hauling
Get Started
Why choose Aetna for your junk removal in Milwaukee needs?
Our team at Aetna Moving and Storage keeps one constant goal in mind; to serve our customers to the best of our ability. That's why we keep our pricing at an affordable rate and make sure that our services are not only something that goes above and beyond your expectations but also to be the most reliable company out there.
You can count on Aetna Moving and Storage to take care of your junk removal in Milwaukee! Since the 1960's when we started, we've been hauling away junk and helping the people of southeastern Wisconsin declutter their homes and businesses. With our experience, we know the ins and outs of what it takes to get your spaces emptied and cleaned out efficiently. Don't hesitate to call the team of professionals at Aetna Moving and Storage for any of your junk removal in Milwaukee needs!
Whether it's demolition of a building, yard waste, post-eviction clean outs from a rental property, downsizing your home, or anything else under that sun that you need our junk removal services, our experts are here for you!
What We Don't Move
Hazardous material, including junk with mold or chemical spills
Most liquids
Asbestos
Ammunition and firearms