REMOVE THE CLUTTER FROM YOUR LIFE
Junk Pick Up in Milwaukee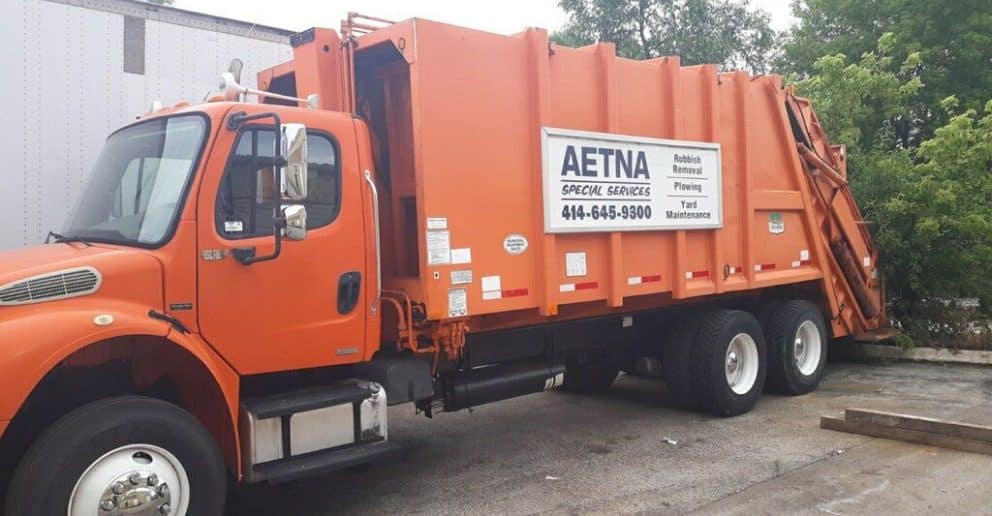 Junk Pick Up in Milwaukee Has Never Been Easier
Need someone to come to pick up your junk and take it out of the way? Junk Pick Up in Milwaukee can be a tricky task, which is why we're here to make it as easy as possible for you.
Aetna Moving & Storage offers competitive pricing, and will always go above and beyond to help you get rid of all of your unwanted clutter. That's why not only will we clear your junk, but first we'll also help you declutter it (if you'd like)! We are now offering a decluttering service alongside our Junk Pickup in Milwaukee and the Franklin, Racine, & Kenosha areas.
We always treat your belongings like they're our own, so you can have peace of mind knowing that we have handled it all in a safe and responsible way. Our team is full of well-trained, courteous, committed professionals who care about your moving experience. We're also fully insured, so we guarantee satisfaction.
No job is too big or too small for us. Whether you need junk pick up in Milwaukee as a result of trash from a remodeling project, a storm clean-up project, post-eviction trash removal, or any other reason, we are here to help!
Fun Fact: One thing that sets Aeta Moving & Storage apart from the competition is that we have compactors—so we can fit more of your junk in even less space! We get every job done as quickly and efficiently as possible.
Post Eviction Trash Removal

Interior or Exterior Complete Clean-Out

Furniture & Mattress Hauling
Get Started
Why choose Aetna for your junk pick up in Milwaukee needs?
Our goal at Aetna is simple. To get your junk out of your way and clear the path to make your life easier!
That's why our pricing stays extremely competitive, and our service is always on point!
We've been hauling storage for over 60 years…so we've learned a trick or two when it comes to moving precious cargo.
From demolition to yard waste to home downsizing our team is here for you and all of your junk pick up needs in Milwaukee!
What We Don't Move
Hazardous material, including junk with mold or chemical spills
Most liquids
Asbestos
Ammunition and firearms